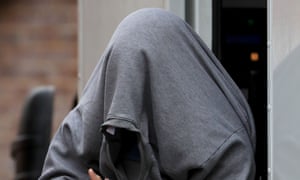 The last victim of a hairdresser who deliberately tried to infect a string of lovers with HIV has accused police of failing to protect the public.
The 42-year-old man said more could have been done sooner to stop Daryll Rowe's offending. He had sex with Rowe after the 27-year-old was bailed by Sussex police and went on the run.
Rowe was convicted at Lewes crown court on Wednesday of trying to infect 10 men with HIV. His trial heard that when he was first arrested he had preyed on eight men, though only two had spoken to police.
He was ordered to stay out of Sussex and answer bail in Northumberland. Instead he disappeared, targeting two more men in the north-east.
"I blame the police for letting him go in the first place," the victim said. "There is no way in hell he should ever have been allowed out of Brighton police station."
The man, who cannot be identified for legal reasons, also hit out at the conduct of Northumbria police, who arrested him at his home alongside Rowe, then a fugitive, on 24 December last year.
"They arrested me on suspicion of aiding and abetting. I had no idea what was going on. This one officer said I was lying and I knew about it," he said.
"I was taken to a police station and kept in a cell for five and a half hours after finding out he might have infected me with HIV. It was just awful."
Once other officers realised the error, the man was treated as a victim and fully supported by both forces throughout the investigation and prosecution, he said.
The latest criticism adds to a growing furore over the authorities' handling of the case. It was 18 days after Rowe's initial arrest that Brighton and Hove city council advised gay men to be tested for HIV if they had been sexually involved with "a man in his 20s with a Scottish accent".
The warning accompanied an appeal for information, and for potential victims to come forward. But the force refused to publish a more detailed description of Rowe, including his name and photo. He was later identified by a local newspaper.
The victim said: "They should have released more details about him. He used a fake name with me, but if there had been a picture I would have found out, or friends would have warned me. They could have done more to protect us."
Sussex constabulary stood by its decision not to reveal Rowe's identity and said it did not ask for the victim to be arrested.
A spokeswoman said there was not enough evidence to detain Rowe when he was first arrested and the case was unprecedented in English law.